ecimino.tripod.com
New Cathedral Italian Names Project
Family Tree
Links Page
Sign Guestbook
View Guestbook
Tell a friend about this web site
GenBanner.com
Banner Exchange
Cefal¨ Mailing List
Cefal¨ Heritage Message Board
Surname Database

Other Sites
Società Cefalutana
Cefal¨ on the Web
National Obituary Archive
Social Security Death Index Search
Maryland State Archives Search
---


Researcher's Corner

Must See Site For July:

Cefal¨ Online
Discover Cefal¨! An interactive map and the best picture gallery I've ever seen (includes 360║ panoramic views!) are among the features of this site. English version is available.
---


Sicilians in America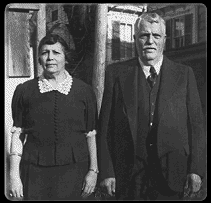 Welcome!
This site is dedicated to my great-grandparents from Cefal¨, Sicily, and their descendants.
Comments and/or questions are welcomed by the webmaster.
If you would like to be notified when this site is updated, join in the discussion of your roots in Cefal¨, and possibly even make connections with your distant cousins, you might want to consider joining the Cefal¨ Mailing List, and/or the Cefal¨ Heritage Message Board. Enjoy your visit!