Page 8. A couple of pics of Lois and I...
I'll need to get some more pictures of the family during the holidays. I don't really have many recent pictures.
Here are Lois and I at her family reunion, a little over a year ago.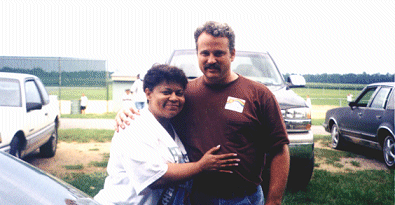 Here we are, dressed for a wedding, I guess about 4-5 years ago.