Page 2. Pics of Hagerstown
Here are some pictures of Hagerstown, and a couple of my favorite spots. These pictures were taken in the older, downtown area. On the outskirts of town, are modern shopping centers, with fast food outlets, chain department stores and the like.
Below is the "Hager House", where Hagerstown's founder, Jonathan Hager lived. It is located in City Park.
Here is a picture of the town square (intersection of Washington Street and Potomac Street), looking toward the north-east corner.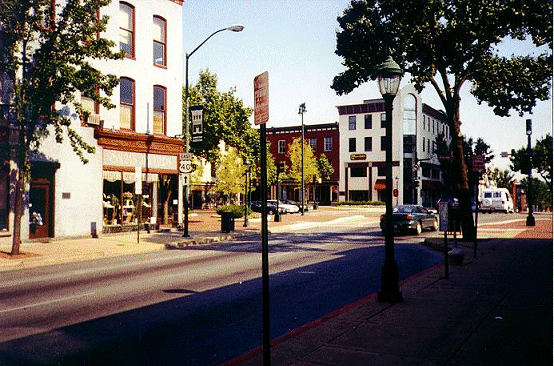 A picture looking east on Antietam Street. The Washington County Hospital can be seen in the distance, on the right side of this picture. Note: This is the closest hospital to the the presidential retreat, Camp David.